09 Oct 2023
Deep Identity Unveils Powerful Enhanced Identity Governance Solution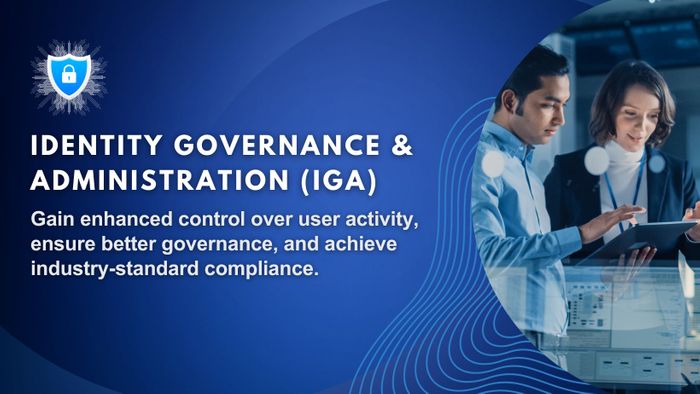 Singapore, 9 October 2023 - Deep Identity is delighted to announce the release of its enhanced core identity solution, representing a significant stride in identity governance aimed at bolstering organisations against the rising threats targeting both human and non-human identities.
The latest release introduces a user-friendly and intuitive interface, streamlining the entire identity governance process to provide better visibility and governance over organisational activities. This transformative redesign underscores their dedication to fortify data security and compliance, paving the way for a safer and smarter tomorrow.
With over a decade of experience serving a diverse clientele across public and commercial sectors, Deep Identity has earned a reputation as a trusted partner in identity governance. What sets Deep Identity apart is their unwavering commitment to meeting clients' unique needs. They offer bespoke solutions meticulously tailored to specific client requirements. This unparalleled customisation ensures that organisations receive a solution perfectly aligned with their distinct identity governance needs.
Scalability is at the core of their identity solution. As organisations grow and evolve, their solution effortlessly scales with them. Clients can confidently embrace expansion without worrying about outgrowing their identity governance system.
Flexibility for integration is another hallmark of Deep Identity's solution. They bridge all technology stacks, addressing one of the main challenges faced by most organisations. Their solution seamlessly integrates with various platforms and tools, providing clients with a holistic and streamlined identity governance experience.
"When addressing digital identities, it's essential to recognize that the focus extends beyond mere access management, it encompasses governance and compliance. This is precisely why an identity governance solution is deemed crucial and a must-have for most organizations.This solution provides an elevated level of visibility and a holistic comprehension of an organisation's security status, facilitating proactive measures to mitigate potential incidents," said Mr Wasim Raja, Head of Innovation & Growth at Deep Identity. "
Join Deep Identity at Cloud Expo Asia on 11 & 12 October, 2023, where they will be showcasing live demonstration of their identity governance solution at Booth G27.

For media inquiries, please contact:
Jasmine Lee
Marketing Manager
Email: jasminelee@deepidentity.com
Phone: +65 8586 8015

For more information and to explore Deep Identity's advanced security controls and learning experience platforms, please visit www.deepidentity.com

About Deep Identity
Deep Identity, founded in 2009 and headquartered in Singapore, boasts over a decade of expertise in providing Identity Governance and Access Management Solutions. The company's dedication to excellence transcends its core offerings and extends to its AI-driven Performance Workspace—a transformative corporate learning experience platform designed to future-proof businesses by fostering reskilling, upskilling, and continuous learning within the workforce, ultimately elevating overall business performance.