13 Jul 2023
Noction releases NFA v23.07 with support for the Ethernet-Type element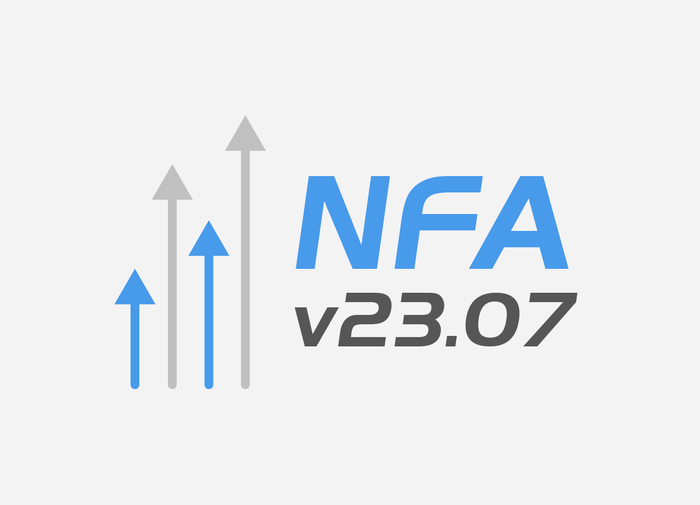 Noction Flow Analyzer v23.07 has just been released. The new version brings a number of new features and improvements to enhance users' network monitoring and analysis experience. Here's what this update has to offer:
Collection and Display of the Ethernet-Type Element
The Ethernet-Type (IANA element ID 256) refers to a specific element that represents the type of protocol encapsulated in an Ethernet frame within flow records. For example, the Ethernet Type field value of 2048 (0x0800 hex) indicates that the payload of the Ethernet frame contains an IPv4 packet. Similarly, a value of 2054 (0x0806 hex) indicates an ARP packet.
By analyzing the Ethernet Type element in flow records using NFA, network operators can better understand the composition and characteristics of network traffic, enabling them to optimize network performance, detect anomalies, and ensure the efficient functioning of their networks.
Seamless Keyboard Navigation via Global Search
Navigating through Noction Flow Analyzer has now become more seamless and efficient with the introduction of Global Search, which allows users to effortlessly steer the application using keyboard shortcuts, providing a faster and more intuitive experience. Whether you're exploring network data, tweaking configuration, or customizing your dashboards, the new search option ensures that you can easily access all the features and functionalities of Noction Flow Analyzer with just a few keystrokes.
Other features and improvements include:
Support for the reduced-size encoding of NetFlow v9 elements
Pagination in the ungrouped Data Explorer and BGP Report tables
Display of AS Names on hover in table views
Display of the Widget Type Badges in dashboards
Default "AGGREGATE BY" and "DISPLAY IN" criteria selection in Data Explorer as well as the BGP Sankey and more.
Try the new NFA version today. Request a free 30-day trial of the product or simply email support@noction.com with any questions.