03 Oct 2023
Pentium Network to Participate in the Cloud Expo Asia 2023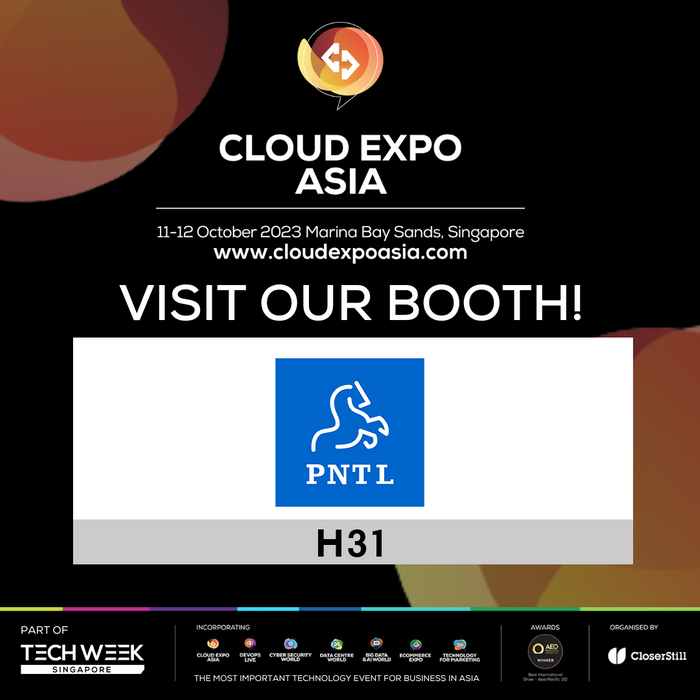 Pentium Networks: Pioneering Cloud Solutions for Enterprise Excellence
Pentium Networks, a leading cloud agency, is dedicated to advancing cloud-native technologies and providing comprehensive, end-to-end services that empower enterprises to excel in IT modernization, digitize their business models, and seamlessly integrate cloud technologies. Our commitment to delivering optimal enterprise efficiency through cloud solutions makes us the preferred choice for businesses seeking transformation.
Introducing Certified Cloud Services
Cloud Mastery: We excel in cloud-native technologies, guiding enterprises through IT modernization and business digitization, optimizing operational efficiency.

Technical Proficiency: With 80+ professional certifications in major public clouds, we offer international-level solutions and services, ensuring top-tier quality.

Comprehensive Solutions: Our one-stop services, powered by years of expertise, accelerate enterprise digital transformation, simplifying complexity and fostering innovation.

Proven Track Record: Trusted by multinational clients in Taiwan and Southeast Asia, we've provided professional maintenance to over 10 industries. Experience our results-driven approach to cloud success.
Introducing Mavis Solution - Hybrid MultiCloud PAM
Mavis Software offers a comprehensive suite of features that transform Privileged Access Management (PAM) and streamline hybrid multi-cloud resource governance. Explore the core elements of our innovative solution:
Identity Access Monitoring and Management

Comprehensive ABAC with Real-time Monitoring in Zero Trust Architecture

Effective access control to mitigate security risks

HybridCloud Integration

Hybrid Multi-cloud System Integration

Streamline operations, reduce manual errors

Comprehensive Record

All Operation Recorded

Rapidly trace the source of events for quick identification of causes

Public Clouds Console Management

No need to share a single username and password

One-click connection for web applications
About Pentium Network
Established in 2017, Pentium Network's primary objective is to empower enterprises of all types to seamlessly transition to hybrid multi-cloud IT architectures, leveraging the robust suite of Pentium Network cloud management tools. Our mission is to elevate operational efficiency, enhance infrastructure manageability, and, above all, deliver an exceptional service experience to end customers, thereby facilitating a successful digital transformation and tangible benefits for our esteemed enterprise clients.
For Media Inquiries, Please Contact:
Phone: (+886)2-2371-6670
Email: contact@pentium.network