01 Aug 2023
A Safer and Smarter Tomorrow: Deep Identity Paves the Way with Advanced Security Controls and Learning Experience Platforms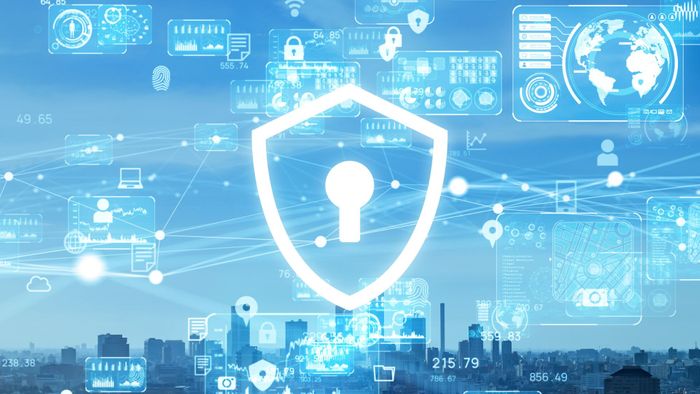 Singapore, 1 August 2023 - In the fast-paced and ever-evolving business landscape of today, the significance of robust security controls and continuous learning within the workforce has reached unprecedented levels.Deep Identity, a pioneering technology leader with over a decade of expertise and a proven track record of empowering government agencies and organisations across diverse industries, is at the forefront of this transformative shift. The company is committed to supporting businesses, ensuring they are poised to embrace a safer and smarter future.
Securing Businesses with Advanced Identity Governance and Access Management:
Deep Identity takes immense pride in its finely tuned, visually appealing, and multi-layered architecture for the Identity Management solution. Purposefully designed, it equips businesses with indispensable tools and controls required to fortify against security threats, maintain stringent compliance standards, and ensure seamless management of user access.
What truly sets Deep Identity apart is its dedication to delivering tailor-made solutions that precisely align with each client's unique needs. Leveraging a robust core IDM framework, the company offers bespoke capabilities, allowing customization to meet specific requirements. This seamless customization not only strengthens security measures but also enhances business agility through rapid and secure integration of new applications.
"Our dedicated team has diligently worked on reinforcing the architectural underpinnings, resulting in enhanced modularity, significantly reduced testing efforts, and minimised maintenance workload. This optimization ensures long-term extensibility, allowing the solution to grow in tandem with the evolving needs of businesses," said Mr Wasim Raja, Head of Growth & Innovation at Deep Identity.
AI-Driven Performance Workspace: Elevating Corporate Learning to New Heights:
Recognizing the value of continuous learning for organisational success, Deep Identity goes beyond security controls to offer DI Performance Workspace – an AI-driven corporate learning experience platform built on the award-winning technology, Fuse Universal, aimed at fostering workforce capabilities. This groundbreaking solution empowers employees to access learning opportunities in the moment of need and throughout their career journey.
"As businesses evolve, so do the skills and knowledge required to excel. Our AI-driven Performance Workspace empowers professionals with personalised learning paths and a collaborative space, ultimately enhancing workforce productivity. Additionally, it addresses the challenges of equipping all workforce members, regardless of geographical location and business units, with unified knowledge and skills, ultimately driving overall business performance," added Mr Wee Leng KOH, Chief Executive of Deep Identity.
Preparing Businesses for a Safer and Smarter Future:
As businesses navigate the complexities of today's world, Deep Identity stands as a reliable technology partner in securing a brighter future. Their solutions empower organisations to stay ahead of security threats and equip their workforce with the skills needed to thrive.
Join Deep Identity on 11 October 2023 to 12 October 2023 at TechWeek 2023: Cloud Expo Asia, where they will be showcasing their advanced Identity Governance and Access Management solutions and AI-driven Performance Workspace. Visit their booth G27 to discover how their solutions can revolutionise your business.
For more information and to explore Deep Identity's advanced security controls and learning experience platforms, please visit www.deepidentity.com
About Deep Identity
Deep Identity, founded in 2009 and headquartered in Singapore, boasts over a decade of expertise in providing Identity Governance and Access Management Solutions. The company's dedication to excellence transcends its core offerings and extends to its AI-driven Performance Workspace—a transformative corporate learning experience platform designed to future-proof businesses by fostering reskilling, upskilling, and continuous learning within the workforce, ultimately elevating overall business performance.
For media inquiries, please contact:
Jasmine Lee
Marketing Manager
Email: jasminelee@deepidentity.com
Phone: +65 6909 7139