Truescope Singapore set to Showcase Media Data Intelligence Solutions at Big Data & AI World 2023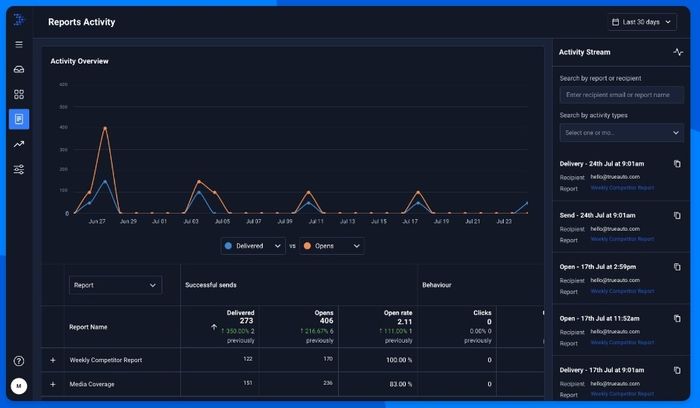 Truescope Singapore is proud to announce its participation in the highly anticipated Big Data & AI World event, set to take place on 11-12 October at the Marina Bay Sands, Singapore. This event is renowned as Asia's premier gathering for big data, analytics, and artificial intelligence, bringing together technologists, data specialists, and AI pioneers to explore the latest technological advancements and unlock the true potential of data.
Truescope's platform seamlessly unifies, enriches, and indexes the world's information in real-time from online, mainstream, and social media sources. Truescope's unique value lies in recognising the importance of data-driven decision-making, providing businesses with actionable intelligence to drive success.
Truescope transforms raw data into strategic insights that drive real-world results in an era inundated with data. The commitment revolves around empowering clients from diverse industries, including prestigious organisations like UBS, Lazada, Ninja Van, and Prudential, to make informed decisions, capitalise on opportunities, and maintain a competitive edge in today's data-rich environment.
Already trusted by industry leaders, Truescope's media monitoring platform has proven its value and effectiveness. Here are some key highlights of Truescope's solutions:
Actionable Insights: Truescope goes beyond data collection and analysis; it distils complex information into clear, actionable insights that guide businesses in their decision-making processes.

Real-time Intelligence: Truescope delivers real-time data updates and trend analysis, enabling clients to adapt swiftly to dynamic market conditions and seize opportunities.

Customisation: Truescope's solutions are highly tailored to each client's specific needs and objectives. This approach ensures that businesses receive intelligence directly aligned with their unique challenges and goals.
Truescope excels in leveraging social media listening tools to acquire profound insights into customer behaviour and industry trends. The latest report on 2023 Singaporean Perceptions Towards Popular Payment Methods highlighted Bank Transfers as the top choice, closely followed by Cards (Credit and Debit). This underscored the importance of customer-centricity, adaptability to evolving consumer needs, and continuous improvement for businesses and financial institutions striving to advance the evolution of digital and cashless payments in Singapore. (Download the full report HERE: https://www.truescope.com/post/2023-singaporean-perceptions-towards-popular-payment-methods)
Moreover, Truescope has introduced a new report activity dashboard, a powerful tool that empowers clients to effectively manage their business' media landscape, providing valuable insights into how your reports are received and engaged with. With its activity overview and activity stream features, clients can track the performance of their reports over time and group them by report or recipient, ensuring that reports reach the appropriate teams effortlessly. Furthermore, it conveniently links all actions to a web-hosted copy of each report, making it easy to review and share the original report whenever needed.
By embracing this new functionality, organisations can revolutionise how they inform, engage, and impress their internal audience, ushering in a new era of media intelligence in their business. It is tailored exclusively to meet internal media reporting needs, elevating their communication efforts to new heights in today's data-driven era.
To discover how Truescope can revolutionise your business, visit us at booth K62 during the Big Data & AI World event or explore our innovative solutions on the Truescope website(https://www.truescope.com/).
For further information or interviews, please contact:
Grace Chung
Marketing Manager, Truescope Singapore
Grace.Chung@truescope.com | +65 8451 3514
About Truescope Singapore
Truescope is the next generation of media intelligence, harnessing hundreds of millions of posts every day to deliver hyper-relevant, real-time media insights into the stories that influence brand reputation, policy and competitive performance. Truescope combines and transforms data across media types and languages, into a single, coherent, and easily searchable metadata-enriched database.