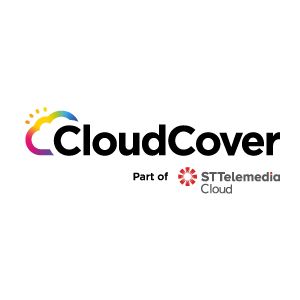 CloudCover Pte Ltd
Stand: K12
| Analytics
| Big Data
| Cloud Hosting
| Cloud Interoperability
| Cloud Management
| Compliance
| Infrastructure as a Service (IaaS)
| Multicloud
| Public Cloud
| Security and Governance
| Software as a Service (SaaS)
| Software Development
ST Telemedia Cloud (STT Cloud) is Asia's leading cloud modernization solutions provider. We are a tech consultancy with superpowers across Cloud, Analytics and Security professional services and managed services. We are a combined global business of three cloud native rocket ships - Cloud Comrade, CloudCover and Armor Defense Asia.
STT Cloud has a truly unique positioning in the market. We combine enterprise client consulting, strategic partner delivery, scaled solutions built on ubiquitous public cloud platforms and turbo charged with our own products & accelerators. Our core philosophy is being generous with our capabilities and skills. We readily share our skills and methodologies with our clients to enable them to extract the most value from new technology and modern ways of working. We believe in contributing freely with the open-source software community to grow the ecosystem.
ST Telemedia Cloud has three core products - Terrarium, Data Pipes and Stance.
Terrarium allows developers and engineers to generate and deploy applications safely through predefined user journey, workflow and pre-authorised patterns of deployment.
Data Pipes is an end-to-end data management platform that allows IT and data teams to control, trust and democratize data from a single unified platform.
Stance uses regulations and best practices to unite the opposing forces of compliance assurance with infrastructure & application engineering to create right first time engineering flows and artefacts.