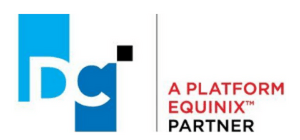 DCI Indonesia is Indonesia's largest data center colocation provider with more than 100MW capacity. As a platform Equinix Partner, we adopt the highest standard of data center operation with 99.999% uptime guarantee. DCI Indonesia has more than hundreds of Customers from different industries such as Financial Services, Cloud Service Providers, IT and Content Providers, Enterprises and Network Service Providers.
Since the beginning of the operation, we offer zero historical downtime due to our operation excellence and proven reliability to bring you the peace of mind.
DCI Indonesia has unparalleled scalability to support its Customers' growth with more than 4 hectares of land and dual supply of power.
Address
Equity Tower Building, 17th Floor, Suite F Sudirman Central Business District Lot 9 Jl. Jend. Sudirman Kav. 52-53 Jakarta 12190
United Kingdom