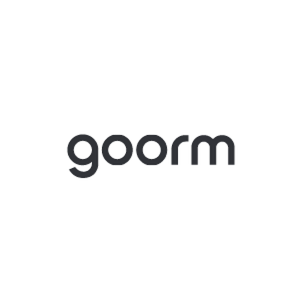 goorm is a startup in Korea that develop and operate SaaS. We aim to offer a global cloud service that can dominate the software world with deep understanding and know-how of web application and cloud technology which have accumulated for a long time.
Currently, we are developing and operating a cloud coding service brand 'goorm [gu:reum]'. As a new means of enhancing the competitiveness of the software industry, we will provide a training/evaluation/development environment as a cloud service and generate profits.
Our main customers are 130 schools, leading universities and IT companies such as LG electronics, LINE and NHN.
goorm is a technology-based start-up that stands for global services beyond the country with a deep understanding of the cloud infrastructure and know-how in web application development.
We develop and operate 'goorm', a brand of cloud coding services that enables you to learn and develop SW anytime, anywhere.
Address
NHN Play Museum 5F
16, Daewangpangyo-ro 645beon-gil
Seongnam-si
Bundang-gu
13487
Korea, Republic of