Hitachi
Stand: E8
Security and Governance
Virtualisation
Digital Transformation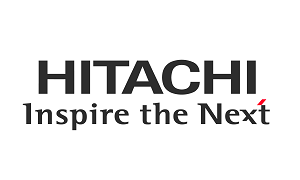 Hitachi Asia Ltd., a subsidiary of Hitachi, Ltd., is headquartered in Singapore. With offices across seven ASEAN countries Indonesia, Malaysia, Myanmar, Philippines, Singapore, Thailand, and Vietnam - the company is focused on its Social Innovation Business to answer society's challenges. Hitachi Asia and its subsidiary companies offer a broad range of information & telecommunication systems, power systems, social infrastructure & industrial systems, electronic systems and equipment, construction machinery, high functional materials and components, automotive systems, home appliances and others.
Hitachi Asia's Information Communications Technology (ICT) offering customers innovative consulting, business applications and systems integration solutions which enhance and add value to businesses. With extensive experience in ICT solution implementation and domain knowledge in various industries, we are fully equipped to help organisations accomplish business objectives by seamlessly integrating processes, technologies and people.
Our very own Hitachi Job Management Partner 1 (JP1) started exploring the ASEAN market in 1999. The most installed WLA product offers an industry-leading suite of Integrated System Management Solutions that help businesses to streamline their IT processes and enhance operational effectiveness across multiple platforms and diverse systems. Hitachi JP1 and ServiceNow have been at the forefront of IT service management innovation, providing customers with intelligent solutions includes failure resolutions, security operation, job operation, IT assets management and monitoring.
Address
7 Tampines Grande
#08-01 Hitachi Square
528736
Singapore
Singapore, January 21, 2021 - Hitachi Asia Ltd. today announced the launch of its latest integrated systems management suite, JP1 Version 12.5, provides features to monitor the system without dependin ...