Seagate
Stand: G60
Cloud Storage
Multicloud
Software as a Service (SaaS)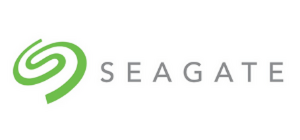 Seagate Technology crafts the datasphere, helping to maximize humanity's potential by innovating world-class, precision-engineered mass-data storage and management solutions with a focus on sustainable partnerships. A global technology leader for more than 40 years, the company has shipped over three billion terabytes of data capacity. We are introducing a new approach to cloud storage, LyveTM Cloud. Seagate LyveTM Cloud is built to enable multicloud freedom, allowing the customers to retain full control of their data while lowering the cloud TCO. It is vendor-agnostic, providing frictionless cloud capabilities for storing, accessing and moving massive data sets.
Address
The Shugart 26 Ayer Rajah Crescent
Singapore
13994
Singapore
Following the Singapore launch of Lyve Cloud in early 2022, Lyve Cloud Analytics platform will help enterprises save costs and yield massive productivity improvements

Seagate's cloud storage services and data-harnessing solutions are now available for businesses and start-ups in Singapore.