Seagate
Stand: G60
Cloud Storage
Multicloud
Software as a Service (SaaS)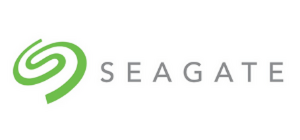 Seagate Technology crafts the datasphere, helping to maximize humanity's potential by innovating world-class, precision-engineered mass-data storage and management solutions with a focus on sustainable partnerships. A global technology leader for more than 40 years, the company has shipped over three billion terabytes of data capacity. Now introducing a new approach to cloud storage, Lyve™ Cloud from Seagate® is your simple, trusted and efficient storage as a service. Put your data to work with always-on availability, world-class security, and cloud flexibility from the global leader in mass data storage.
Address
90 Woodlands Avenue 7
Singapore
737911
Singapore
Seagate's cloud storage services and data-harnessing solutions are now available for businesses and start-ups in Singapore.