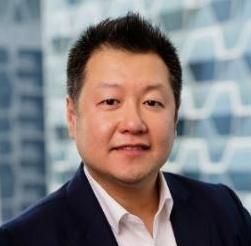 Eric Wong
Vice President, Head of Solution Sales, Asia Pacific
,
Vodafone Business
Singapore
Eric is the Head of Solution Sales for Vodafone Business in Asia Pacific.
In this role, he leads a team of solution specialists in delivering large complex solutions, products and services in APAC. Eric also leads the Vodafone's Asia-Pacific Innovation agenda in introducing new technologies and solution leadership to the region.
Having 18 years of experience with global clients in the industry, Eric is also a pioneer with Vodafone in Asia Pacific. He played a direct role in the initial team that launched Vodafone APAC, and managed its growth over the last 10 years. He has expanded Vodafone's complex global ICT business, serving global clients across APAC through managed Fixed/SDN, Converged Communications & digital transformational programs.
Prior to his current role, Eric held the position of Global Sales Director, where he led the strategic development and deployment of the global account sales strategy. Eric was previously also the Global Account Director in Vodafone Asia Pacific. In his tenure, Eric achieved above business growth targets set by Vodafone Executive Management, and was awarded Vodafone Global Enterprise Salesperson of the Year 2013, and Outstanding Customer Success of the Year 2013. With his wealth of experience in Solution Sales, Eric also mentors and coaches the account and sales teams through world-class account management and joint-customer business planning.
Eric holds an MBA degree from McMaster University and a Bachelor's Degree in Computer Science from the University of British Columbia.