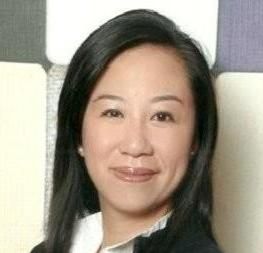 May-Ann Lim
Executive Director
,
Asia Cloud Computing Association
Singapore
May-Ann has many years of experience working in public policy, tech policy development, and government relations communications across the Asia Pacific, and has worked with many global, regional, and local organisations such as APEC, ASEAN, PECC, the ACCA, and the Asia Internet Coalition (AIC), on research and thought leadership development, government outreach and stakeholder engagement efforts.

She has been involved in multiple international fora such as World Economic Forum (WEF) Global Future Council for Human Rights, the International Institute of Communications, Internet Society (ISOC) Singapore Chapter, the Pacific Forum Young Leaders' Programme Singapore (YLP SG.) Always supportive of the innovation economy and entrepreneurship, she is also a mentor with the Faircap Angels Myanmar Investment Network, which helps high-potential entrepreneurs with access to funding and business mentorship.

Her career has spanned a number of global, regional and local institutions, including the World Bank, World Vision, the Singapore Institute of International Affairs (SIIA), and the Singapore Internet Project. Through the years, she has worked in multiple markets lobbying for the acceleration of infocomm and technology use, cloud adoption, as well as basic access to the internet and telecommunications connectivity.

Based in Singapore, May-Ann lectures on Internet and InfoComm Policy in the Communications and New Media Department in the National University of Singapore (NUS). Her research interests include telecommunication networks and ICT policy, new media and communications, technology developments and applications, mobile platforms, disaster relief and development work in universal education, and access to finance.
View all Speakers