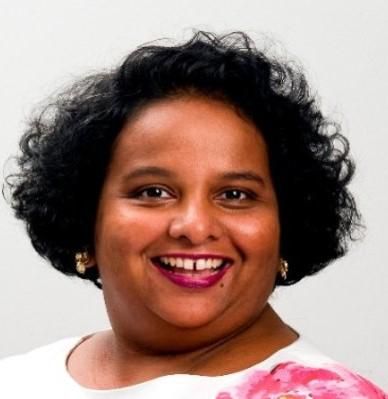 Shehara Viswanathan
Board Member
,
Asia Cloud Computing Association (ACCA)
Singapore
Shehara is a technology thought leader and industry specialist who has over 18 years of experience in business-driven digital solutions, with a strong focus on cloud and applications. She is also passionate about the democratization of technology and increasing the diversity of people participating in STEAM.

At Cisco Shehara is a Lead Advisor in Asia-Pacific, Japan, and China. She works with customers to optimize their cloud and digital environments, helping them build technology strategies and program development, process improvements and changes, toolset development, digital services and transformation. She focuses on helping customer solve their business problems in unique and effective ways.

Shehara is also the Treasurer of the Asia Cloud Computing Association (ACCA), and a frequent speaker and panel member at Technology and Digital Thought Leadership events.
Prior to Cisco, she spent nearly a decade working with Telstra where she spearheaded the global strategy and delivered a market leading and unique offering in Asia's highly competitive cloud market

She is also driven to build awareness for women in technology, and she is committed to upskill and train people of all ages on the concepts and opportunities available. Shehara voluntarily teaches cloud computing, artificial intelligence and blockchain at the Singapore Council of Women's Organizations IT Hub.