01 Aug 2021
A Thriving Hub for Data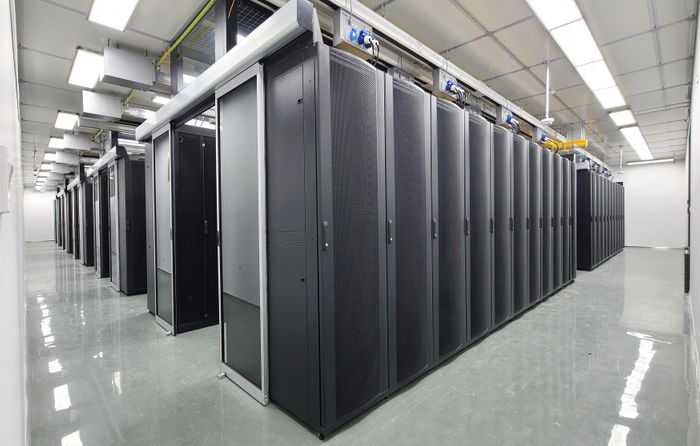 A market leader in the data center infrastructure sector, Newtech Technology has over 30 years of experience in electrical and mechanical (E&M) systems and IT infrastructure for data center and critical environment. With headquarters in Hong Kong, the company's regional presence includes Singapore and Vietnam as well as major Mainland cities.
"We aim to provide consultancy, design, implementation, as well as system and facility management for our clients," said Founder and Managing Director Charles Lee.
As a global financial and technology hub, Hong Kong's data center market is booming. Fresh opportunities arise every day, as the number of data centers that utilize AI, 5G networks, and other technologies increase at an exponential rate.
This makes the city an ideal spot for Newtech to capitalize on and meet the much-needed demands for more efficient and powerful data centers. However, the rapid growth of the industry has created challenges as well as opportunities.
"Experts and specialists are in short supply," Lee said. "It is not easy to find suitable candidates for the data center industry, from the design stages to the operation stages".
This is one of the reasons they decided to join HKGCC, as the Chamber has a large and well-established network of industry experts from all around the world.
"The Chamber has provided opportunities for business connections across various industries", said Lee. "It has provided us with a platform for exchanging market information among other members."
Fortunately, Newtech has its own team of experts that provide a full range of solutions, including state-of-the-art design, management platforms, and maintenance service for their clients.
"Throughout our 30 years of development, our professional team of engineers and experienced specialists help provide the best to suit the evolving environment," said Lee.
Their knowledge in the field has allowed them to foster a long-standing partnership with a Hong Kong central banking institution for over 25 years, which in turn has led to several milestone projects for the firm. These include the designing and building of a disaster recovery center in Quarry Bay in 1996 as well as a new data center in Central in 2010.
They also adopt their proprietary iNAV DCIM solution, a turnkey implementation for both IT and facility management in data centers, to meet the need of energy optimization and management of fast growth & complicated IT infrastructure.
As with many other firms, Newtech has had to make adaptations to working in the era of Covid-19. Fortunately, the pandemic has not had too severe of an impact on their business operations. Work-from-home policies and digitalization of company tools for remote communications have enabled staff to keep up morale as well as efficiency throughout the disruption.
Looking ahead, Newtech aims to expand its influence in the data center infrastructure field to other parts of Asia, including Japan, Korea and Thailand.