07 Sep 2022
AVEVA Deepens Commitment to Support Industrial Customers on Decarbonization with New 2025 Goals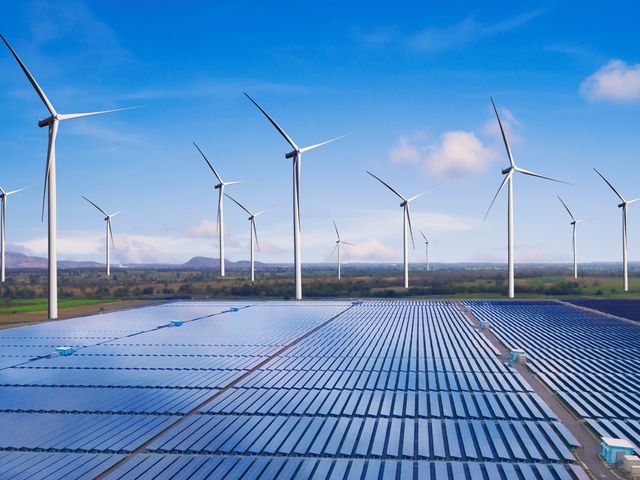 London, UK, 20 June, 2022– AVEVA, a global leader in industrial software, driving digital transformation and sustainability, has committed to 15 measurable, timebound Environmental, Social and Governance (ESG) goals for 2025 that aim at advancing a better future for all by transforming the way its partners use the planet's resources. The targets, published in the new AVEVA 2022 Sustainability Progress Report, deepen action around three strategic areas: AVEVA's Technology Handprint, Operational Footprint and Inclusive Culture.


AVEVA's ESG strategy is mapped to the United Nations' Sustainability Development Goals and aims to unlock data-led innovations for a healthy, prosperous future for all. With a portfolio of solutions that is already helping customers across 12 industry verticals to achieve efficiency gains and reduce greenhouse-gas emissions (GHGs), developing and progressing towards the 2025 goals is the next step to achieving the company's ambitious ESG agenda. These ambitions include accelerating the transition to a low carbon future by helping global industry to decarbonize through digital transformation and new sustainability solutions, as well as leading by example on climate action.

"We're committed to contributing to a just, healthy and equitable world, placing sustainability considerations at the heart of our business," said Peter Herweck, CEO of AVEVA. "Our software is uniquely positioned at the nexus of the digital transformation and energy transition and has helped customers reduce CO2 emissions by 9-15%, while delivering energy savings of 15-34%.

AVEVA's new ESG goals for 2025 reinforce our commitment to improving our own operational sustainability-related considerations, while continuing to help our customers deliver on their net-zero targets."

Progress is already well underway on several of AVEVA's 2025 ESG goals:

Develop and deploy green product design principles

AVEVA has begun researching and benchmarking the efficiency and energy consumption of its software with a view to fostering green product design principles. Additionally, AVEVA last year joined the Green Software Foundation to contribute to an industry-wide reduction in carbon emissions.

Develop and launch a sustainability innovation program

AVEVA is accelerating its sustainability-related R&D and launching a sustainability center of excellence. The center will focus on fostering co-innovation with its customers, building new capabilities through technology partnerships, and expanding its internal program of sustainability innovation events.

Reduce GHGs across operations (Scopes 1&2) by 90%
In FY22, AVEVA procured 100% renewable energy across its global offices through a combination of direct purchase, green tariffs and renewable energy credits. AVEVA has invested in energy-efficient buildings and prioritized office spaces built to LEED and similar green certifications. In FY23, AVEVA has committed to engaging with external vendors to perform efficiency/abatement upgrades across select sites and explore onsite solar photovoltaic opportunities.

Reduce GHGEs associated with business travel by at least 20%

AVEVA is updating its travel policies and systems to support a long-term shift in business travel practices. The company also recently joined the First Movers Coalition, a global initiative working to decarbonize 'hard to abate' industrial sectors. As part of this initiative, AVEVA has committed to sourcing at least 5% sustainable aviation fuels (SAF) by 2030.

Progress towards gender equality with 50% new women starters, 30% women in leadership

In FY22, 35.8% of hires were women and one in five (20.7%) of leadership positions are now held by women. AVEVA will continue in FY23 to implement several workstreams to boost the hiring of women globally. Key activities include interview skills and unconscious bias training, as well as strengthening talent acquisition procedures.

AVEVA's Sustainability Progress Report and the 2025 ESG goals can be read here https://www.aveva.com/content/dam/aveva/documents/reports/AVV011_Sustainability%20Report_2022.pdf.coredownload.inline.pdf