21 Apr 2022
Equinix Supports Singapore's Green Plan and Regional Digital Hub Ambitions by Expanding Its Fifth Data Center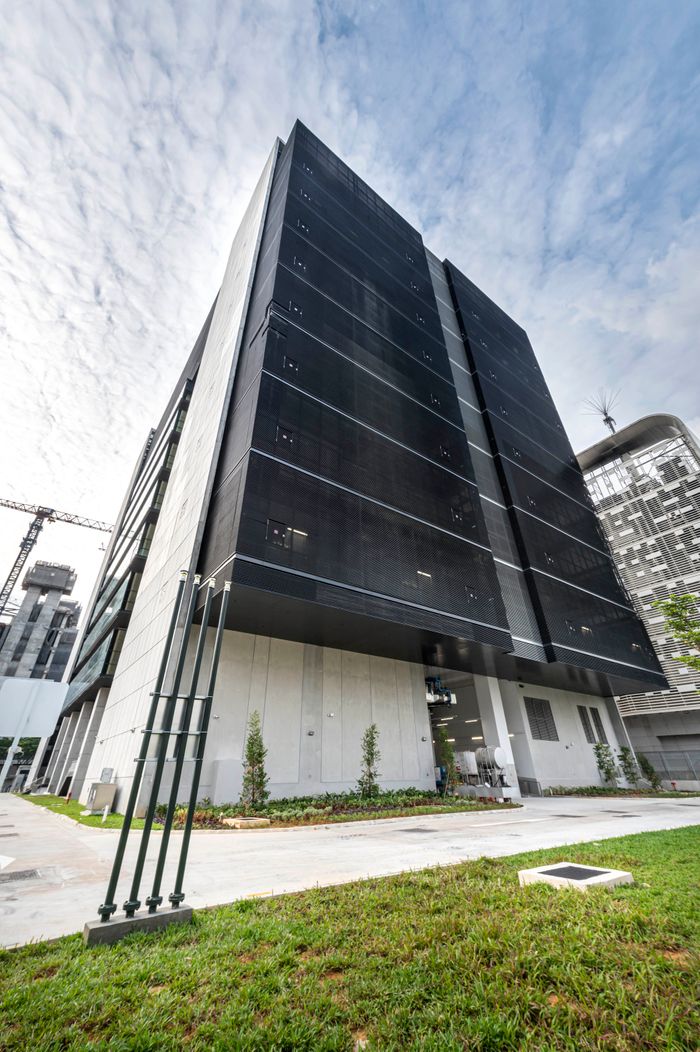 Singapore is ranked as the second data center market globally – tied with Silicon Valley – and tops the Asia-Pacific ranking for its robust ecosystem, excellent connectivity, consistent demand, and local presence of all major cloud services. To support the increasing demand for digital infrastructure crucial to power Singapore's digital economy, Equinix, Inc. (Nasdaq: EQIX), the world's digital infrastructure company™, today announced an investment of US$86 million to expand its fifth International Business Exchange™ (IBX®) data center in Singapore, SG5.
The facility is awarded the Singapore Building and Construction Authority's (BCA) Green Mark Platinum certification for its leading-edge sustainable design and practices. This is in line with the Singapore government's emphasis on energy efficiency in new data center construction.
Yee May Leong, Managing Director, Equinix South Asia commented, "The expanded capacity of SG5 allows us to meet the rapidly increasing demand for digital infrastructure. Our digital infrastructure empowers public and private organizations with the capabilities necessary for innovation, participation, and success in the digital economy. This is crucial as enterprises in Singapore continue their drive towards digital transformation, solidifying Singapore's status as Southeast Asia's premier business and technology hub. The BCA Green Mark Platinum certification is a testament to our ability to build sustainable data centers, which is in line with the government's National Green Plan 2030 and Smart Nation agenda."
Equinix is also selected by Inligo Networks to establish a cable landing station for its Asia Connect Cable System (ACC1) subsea cable in Singapore. ACC1 will provide low latency, high capacity connectivity between Singapore, Indonesia, Australia and the United States. The Equinix data center campus in Singapore is connected to 14 key submarine cable systems, including ACC1, underscoring the company's long-term commitment to Singapore's Digital Hub ambitions.
Simon Zettl, Chief Revenue Officer, Inligo Networks, "Equinix emerged as the partner of choice for us due to its entrenched global footprint, as well as its extensive ecosystems of major network and cloud service providers that facilitate the connectivity necessary to maximize outcomes in today's digital world. With Singapore's status as a gateway to Asia-Pacific, we look forward to working with Equinix to deliver optimal functionality and value for fast-digitalizing organizations and economies throughout the region."
Key Highlights
The SG5 expansion adds more than 1,475 cabinets to meet the digital connectivity requirements of both current and new customers. This increases SG5's capacity to more than 2,950 cabinets – with more than 83,000 square feet (more than 7,700 square meters) of colocation space. At full buildout, SG5 is expected to offer 5,000 cabinets, with a total colocation space of close to 129,000 square feet (approximately 12,000 square meters).
SG5 IBX is a nine-story facility located at the Tanjong Kling data center park. It strengthens Equinix's cross-island presence and location diversity, with all five of Equinix's current IBX data centers strategically spread across the island.
The BCA Green Mark is an internationally recognized green building benchmarking scheme, which aims to achieve a sustainable built environment by incorporating best practices in environmental design and construction, and the adoption of green building technologies. SG5's Platinum certification represents the highest tier of the BCA Green Mark, reaffirming Equinix's leadership in data center sustainability. All of Equinix's data centers in Singapore are certified by BCA to meet rigorous environmental and energy management standards.
Supporting Singapore's strong commitment to reducing its carbon footprint and achieving its goal of reaching net-zero emission by or around 2050, Equinix's data centers in Singapore achieved 100% renewable in 2020 and adopt energy efficient technology and energy savings initiatives, such as adaptive control systems and cold/hot aisle containment. SG5 leverages Equinix's bespoke and innovative surface cooling technology, known as the Equinix Cooling Array, supporting high density customers while reducing water and energy requirements.
Spanning a distance of approximately 18,000 kms Inligo Networks' ACC1 connects the growth regions of Southeast Asia (Singapore and Indonesia) with Australia, Timor Leste, Guam, and through to Los Angeles, California in the US. ACC1 design has been completed with construction to commence in 2022.
Equinix has the most network-dense data centers in Singapore that house more than 225 international and regional networks connecting South Asia. Its Singapore data centers are business hubs for more than 855 companies, including more than 315 enterprises. Customers can interconnect directly with other customers and partners in their digital supply chain and leverage direct connectivity to more than 255 cloud and IT service providers.
Currently, Equinix has 240 IBX data centers in 66 metros across 27 countries around the world. In Asia-Pacific, it operates 52 IBX data centers in Singapore, Australia, China, Hong Kong, India, Japan and Korea.
About Equinix
Equinix (Nasdaq: EQIX) is the world's digital infrastructure company, enabling digital leaders to harness a trusted platform to bring together and interconnect the foundational infrastructure that powers their success. Equinix enables today's businesses to access all the right places, partners and possibilities they need to accelerate advantage. With Equinix, they can scale with agility, speed the launch of digital services, deliver world-class experiences and multiply their value.