23 Sep 2022
Kaseya Closes Acquisition of Datto with Promise to Boost Innovation and Lower Prices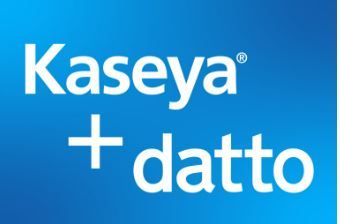 With the completion of the transaction, Datto's stock ceased trading and the company is no longer listed on any public market. Kaseya's acquisition of Datto strengthens its IT Complete platform with an enhanced array of best-in-class solutions to help increase MSP efficiency and profitability. Kaseya announced that at least 17 workflow integrations between Datto products and the Kaseya platform are planned within the first month, and 100% of commercial integrations are anticipated to be completed within 120 days. Customers can immediately expect substantial investments focused on upgrades and innovations to all Datto product offerings.
"As we promised when we announced our intent to buy Datto, customers are going to see investment in innovation and integrations go up and prices come down," said Kaseya CEO Fred Voccola. "We are increasing our technical investment in our products to ensure that every one of them will be supported and integrated, with enhanced functionality. The end goal is to be the most affordable and best option on the market for our awesome customers."
"This is absolutely the best thing that could have happened to Datto, our employees and most importantly our MSP Partners," said Rob Rae, Datto's Senior Vice President of Business Development. "Datto has always been committed to building great technology and creating a culture where its MSPs customers always come first —and as part of Kaseya, we will be able to do this bigger, better, and at lower cost to the MSP."
Datto will continue to operate as an autonomous brand from Norwalk, Connecticut and other locations, with Kaseya's official global headquarters in Miami. Since 2007, Datto's proven unified continuity, networking, endpoint management and business management solutions have helped MSPs defend against costly downtime and data loss in servers, virtual machines, cloud applications, or anywhere data resides.
"I want to reiterate – we bought Datto because we think they're AWESOME – their world-class products, highly-regarded brand, innovative culture and amazing people – we have no intention of messing up any of that. We will build on what they created so in the end, MSPs will get the maximum value from their solutions at an affordable price," added Voccola.