15 Aug 2022
OCA Indonesia spreads its services to the Asia-Pacific market by joining Cloud Expo Asia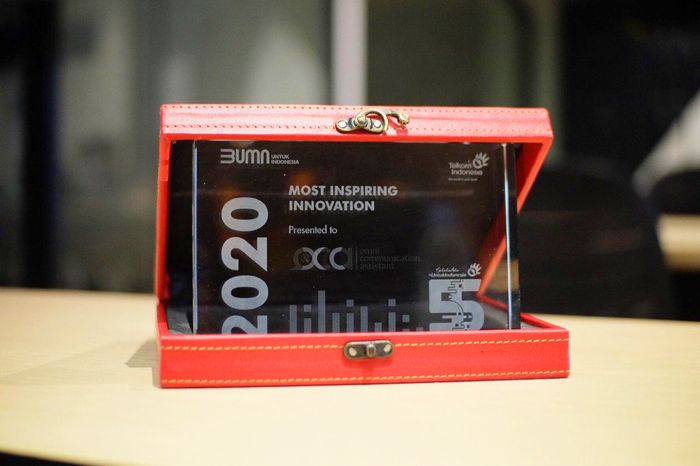 OCA Indonesia, a Communication Platform as a Service (CPaaS) provider from Indonesia, announced plans to expand its presence in the Asia-Pacific market, allowing the company to gain more partners, strengthen its services, and make its solutions accessible in the region.
This expansion was initiated due to an increased international partner and support from Telkom Indonesia. As its initial introduction, OCA Indonesia joined Cloud Expo Asia 2022 as one of the exhibitors. OCA will offer a one-stop communication platform that combines all channels and features to enhance companies' communication capability.
"At OCA Indonesia, we're committed to helping companies and institutions across APAC improve their communication and audience engagement," said Rizki Prima Sakti, CEO of OCA Indonesia. "Our rapid growth has opened a chance for us to expand into Asia-Pacific and introduce our services to the region. We are excited to meet expectations from our partners, clients, and Telkom as the biggest support in our journey."
The most recent OCA collaboration project, The Ministry of Agrarian Affairs and Spatial Planning (ATR/BPN) of the Republic of Indonesia, has recently launched a hotline via OCA Interaction that can be contacted by all people who want to submit reports regarding land mafia in Indonesia, anywhere, anytime, and any channel. In the 1st week, 2.852 incoming chats were handled. OCA Indonesia will empower ATR/BPN with more features like chatbot and more channels, so its communication will reach more people in Indonesia.
"We thank PT Telkom Indonesia and OCA who have helped us establish a hotline for public reporting as a movement to fight land mafia in Indonesia. We hope this collaboration will continue in the future," said Raja Juli Antoni, Vice Minister of Agrarian Affairs and Spatial Planning of the Republic of Indonesia.
OCA Indonesia opens a booth in Cloud Expo Asia located in Marina Bay Sands, 12-13 October 2022.
About OCA Indonesia
One of Telkom's commitments is to provide digital sovereignty to be the most preferred digital telco in Indonesia. OCA, through Leap and the support of Telkom Indonesia, will be the provider of fast, easy, automated, and integrated digital communication solutions.
OCA Indonesia is a start-up incubated by Telkom and growing bigger under Leap as the umbrella brand of Telkom Digital to accelerate digitalization in Indonesia, helping companies to increase business productivity and efficiency through providing omnichannel communication solutions. Along with Telkom Indonesia and Leap, OCA continues to innovate keeping up with the development of digital technology for business progress on a national and international level.
OCA Indonesia
Tiffany Krisnandya
CMO
marketing.ocatelkom@gmail.com
Contact
OCA Indonesia, +62 821-4749-3975, marketing.ocatelkom@gmail.com
Source: OCA Indonesia