09 Dec 2020
Private equity snaps up Singapore-based InfoFabrica and Cloud Kinetics, creates mega MSP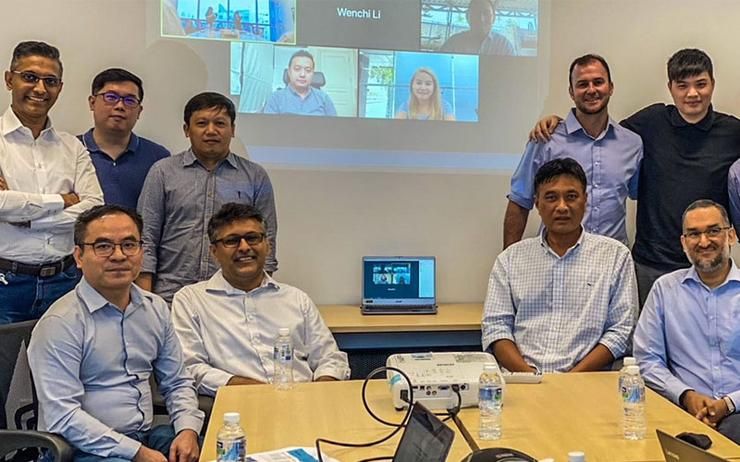 The multimillion-dollar transaction - delivered via ISQ Global Infrastructure Fund II - aims to capitalise on increased customer demand for cloud migration and managed services across the region, underpinned by hyperscaler capabilities in Amazon Web Services (AWS), Microsoft and Google Cloud.
Channel Asia can reveal that the investments will also form part of a new Asian Digital Infrastructure platform, designed to enable I Squared Capital's digital infrastructure companies to offer "comprehensive cloud-based solutions". Specifically, the platform will house a growing pool of more 300 professionals with deep expertise and certifications in cloud infrastructure, data and analytics, application modernisation and cloud management.
The platform is co-founded by Haji Munshi who will lead the combined business as group CEO of InfoFabrica and Cloud Kinetics, joining the new-look company following executive roles at Google Cloud, Hewlett Packard Enterprise, Cisco and Dell Technologies. This is in addition to support from Tameem Ebrahim, ex-founding partner of Quvat Capital and former investment banker at Merrill Lynch and Deutsche Bank in Southeast Asia.
"The future of data and computing will be driven by the corporate adoption of hybrid cloud solutions through an orchestrated mix of on-premises infrastructure, co-location and cloud services," said Gautam Bhandari, managing partner of I Squared Capital. "Offering seamless and efficient migration to the hybrid cloud relieves a critical bottleneck to cloud adoption, especially in the Asia Pacific region.
"The combination of InfoFabrica and Cloud Kinetics will result in a powerful cloud migration solution provider for our clients. With these acquisitions, our global investments and commitments to the digital infrastructure sector are over $2.6 billion and growing."
Read the Full Article: https://www.channelasia.tech/article/685054/private-equity-snaps-up-singapore-based-infofabrica-cloud-kinetics-creates-mega-msp/