18 Sep 2018
Synchrony People Achieves SAP-Qualified Partner-Packaged Solution Status Across APJ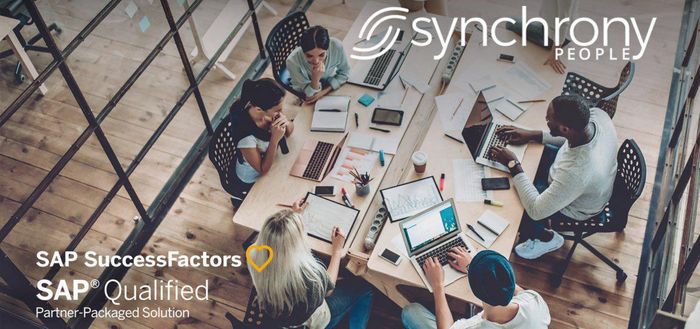 Synchrony Global, a leading provider of cloud HR solutions, this week achieved SAP-qualified partner-packaged solution status for its Synchrony People solution in Australia, New Zealand, Malaysia, Philippines and Singapore. 

Synchrony People is an innovative, fully-integrated human resources information system aimed at small and medium-sized enterprises and powered by SAP SuccessFactors.
An SAP-qualified partner-packaged solution is an integrated solution leveraging SAP market leading software and innovations, together with partner services, specialist knowledge, and IP, in order to deliver rapid time to value, low risk, and high predictability projects at highly affordable price points.
Synchrony People is built using preconfigured business processes and offers the latest simplifications and innovations for the human resources line of business. It covers the entire end-to-end employee lifecycle, from attract to hire to retire. 

"We're very honored to receive SAP-Qualified Partner-Packaged Solution status for Synchrony People across the region," said Mike Ellis, Synchrony Global's Chief Commercial Officer. "At Synchrony, we're passionate about people, and we believe that top-of-the-line HR management solutions should not be limited to large enterprises. Synchrony People allows organisations of any size to attract the right talent, nurture, align and grow that talent, and reward high performers all under one fully integrated solution."

Synchrony People can be deployed in weeks, ensuring companies fast track their HR journey. It is suitable for business of all sizes, from small business to large enterprises and the solution grows with you, providing flexibility to add functionality as an organisation's needs change.

Synchrony People is listed on the SAP-qualified partner-packaged solution finder.
For more information, please contact info@synchronyglobal.com or visit www.synchronyglobal.com.
About Synchrony Global
Synchrony Global is the trusted partner of choice for all aspects of HCM services and solutions, optimising HR delivery through innovative technology and robust high quality operational cloud services. Its service delivery framework caters for the entire employee lifecycle from attract to hire to retire.
Synchrony Global is headquartered in Singapore, with a global delivery centre in Manila, and offices in Kuala Lumpur, Sydney, Melbourne, and Auckland.