The Edge: A Valuation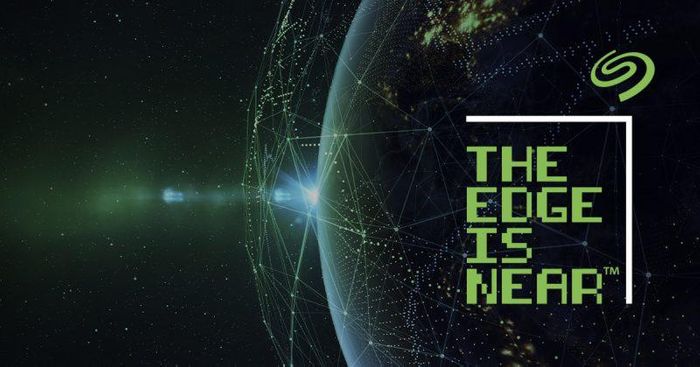 A new report puts a dollar value on the business opportunity that edge computing opens up.
$4.1 trillion.
That's how much money will be made in the edge internet market by 2030, according to a new report titled Edge Internet Economy: The Multi-Trillion Dollar Ecosystem Opportunity. The reason for this newfound value is nothing short of "a seismic paradigm shift wherein computing and communications will move from the core network and a centralized cloud architecture to the edge," according to the report.
The paper's author, Chetan Sharma, whose consulting firm has established itself as a go-to authority on all things 5G and edge computing, told Seagate that in order to arrive at the dollar estimate, he looked at the percentages of industry sectors that were going to be affected, sized up the sectors, and added it all together—including how the sectors would grow by 2030. The report notes that the new edge-enabled value will come not only from new applications and services, but also from existing apps running better and more cost-effectively.
2019 report produced by Seagate in collaboration with State of the Edge, we noted that companies that want to lead in their industries "need to take advantage of this new field of edge-powered opportunity."
What does it all mean for enterprises that want a big piece of the $4.1 trillion pie?
"It comes down to understanding which apps and services will benefit from edge architecture," Sharma said. "For example, if you are in manufacturing or construction industry and you manually assemble machinery, you can benefit from automation and deploy the edge to speed things up. Whatever your business, you need to ensure the infrastructure is ready."
This observation tracks with Data at the Edge. Seagate's report pointed out that new edge computing architectures would have to accommodate the following: harsh conditions; remote locations; quality of service/low latency; no-touch/self-healing technologies; dynamic provisioning; global data experience; and security.
Data storage solutions, too, will need to be different from storage systems at work inside data centers.
"As processing and computation move to the edge, storage will also move to the edge," Sharma said. "It's unlikely that we'll need the same storage as in the cloud, but enough of the storage will be distributed so we can do similar things at the edge as we did in the cloud."
It's not true, as some expect, that the edges of networks will be basically tiny clouds. But since a lot of data processing will move to the edge, the edge storage will have to offer some of the same support it does in the cloud.
The report notes that "players across the value chain—chipmakers, component providers, server and hardware manufacturers, facility operators, access and connectivity providers, technology and tools providers, system integrators, infrastructure stewards, platform enablers, traffic accelerators, open source communities, application and service developers will all play a role in building the Edge Internet stack that both works with legacy and existing architectures but also clearly and assertively lays the foundations of the future of Internet."
"A much more distributed storage architecture will be needed at the edge—architecture that can be scaled on demand depending on data processing." — Chetan Sharma
"A traditional way of thinking about storage—as in a classic data center—will have to evolve to supply mini edge data centers," said Sharma. "The mini edge data centers will be much higher in number than traditional data centers, and much more cost-effective. New technology will be required to accomplish a much faster sync between the edge nodes. A much more distributed storage architecture will be needed at the edge—architecture that can be scaled on demand depending on data processing."