Xtremax Expands into Australia and Announces Appointment of Senior Business Director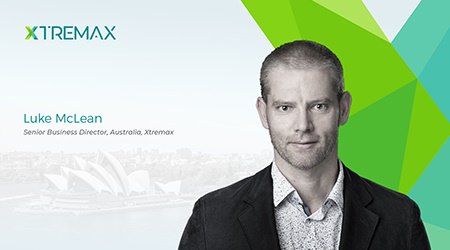 Xtremax, a leading cloud technology service provider, today reaffirms its commitment to the region by announcing its expansion plans into Australia, with offices initially in Sydney and Melbourne. Through this expansion, Xtremax seeks to address the gaps in the Australian market, bringing wide-ranging expertise and experience to help clients solve complex business challenges, drive digital transformation, and deepen customer engagement.
"The launch of our two offices in Australia marks an exciting chapter in our expansion plans across Asia Pacific. With our strong record in developing and managing large complex cloud infrastructure projects across ASEAN, we look forward to partnering with Australian businesses in the next step of their cloud journeys," said Denise Kee, Chief Executive Officer, Xtremax.
Xtremax is one of the few cloud players in Asia with unique experience in multi-agency cloud platforms, managing more than 70 government agencies and launching over 700 applications on a single platform. An established driving force in the cloud and digital solutions space, and partner of choice for many government agencies, Xtremax is now accelerating growth to deliver expertise beyond the public sector, to enterprises in sectors such as finance, insurance, and healthcare.
To help businesses harness the full potential of the cloud, Xtremax is also looking to launch their Cloud Primus and Nimbus Stream products in the Australian market, which will provide multi-vendor cloud management and cloud spend optimisation and monitoring for organisations.
Xtremax Appoints Luke McLean as Senior Business Director for Australia
Xtremax has also announced the appointment of Luke McLean as Senior Business Director for Australia. Luke has 20 years of sales and consulting experience in the technology sector, at tech companies such as Veritas and Brennan IT. Reporting to Denise, Luke will provide the strategic direction and oversight of Xtremax's Australian business.
"I'm excited to be a part of the Xtremax family and I look forward to working closely with the team to further grow our business across the region as we broaden our product portfolio with innovative solutions to help accelerate our customers' digital transformation," said Luke McLean, Senior Business Director, Australia, Xtremax.
"We are delighted to have Luke onboard, especially at a time when Xtremax's cloud-first solutions have reached new heights in delivering compelling customer value," added Denise. "Luke's passion for driving customer-centric results, coupled with his strong technical and business expertise in the field will certainly present new opportunities for Xtremax to further accelerate our momentum across the region."