Xtremax wins Cybersecurity award at SBR Technology Excellence Awards 2022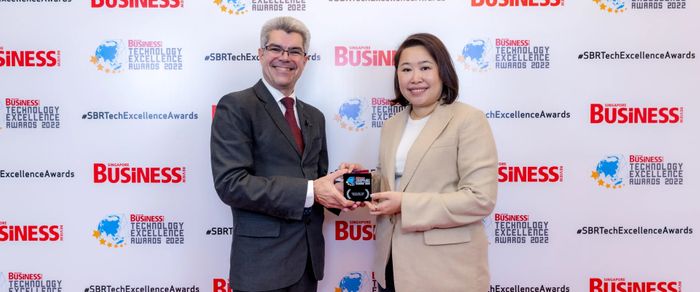 As more activities and businesses go online, cyber threats and scams continue to increase at an alarming speed. Ignoring website defacement can lead to negative user experiences and a loss of brand credibility.
Established in 2003, Xtremax Pte Ltd is a full-service cloud solutions company based in Singapore that helps organisations maximise their digital possibilities. With superior technical knowledge and deep understanding of customer needs at different levels of cloud maturity, they have grown to become a strategic digital partner to Singapore government agencies, schools, private and listed companies, large organisations, and local businesses by providing simple solutions to complex real-world problems.
With a commitment to design, technology, strategy, and innovation, Xtremax Pte Ltd has launched a software-as-a-solution (SaaS) product known as SentryPage, an innovative and intelligent monitoring tool designed to protect the corporate image of organisations and help them guard against web defacement with precision, speed, and reliability.
Used to monitor hundreds of Singapore government websites currently, SentryPage is ideal for websites with constant and high traffic such as eCommerce and media organisations, as well as those with complex or strict security requirements like government agencies and financial institutions.
Join Singapore Business Review community
SentryPage uses two engines to detect suspicious changes, enabling fast detection and reaction to defacement events via an all-in-one alert management portal.
Used to detect defacement patterns, SentryPage's cutting-edge Attack Signature Engine™ can identify a hacker's signature and profanities. The database is actively updated with thousands of analysed defacement patterns, and currently supports 10 languages, allowing commonly used words that are verified by native speakers to be included.
The External Resource Engine™ is a smart detection tool that can identify injected components on a web page, even if a hacker is crafty enough to put the image and script or even redirect a website to a foreign address. It can also detect the unidentified domain from the external link address attached to a website quickly and effortlessly.
SentryPage has analysed millions of changes automatically with its signature engines yielding a successful detection rate of over 99%.
With this innovation, leading cloud solutions provider Xtremax Pte Ltd has received an award under the Cybersecurity Technology category in SBR's Technology Excellence Awards 2022.
Now in its fourth year, the prestigious awards programme lauds companies who ride the digital disruption wave with technological innovations that have successfully transformed industries and business models, from merely adapting to the changing needs to going beyond expectations.
Rooted in the firm belief that everyone deserves to benefit from the limitless possibilities of cloud technology, Xtremax continually seeks to demystify tech complexities to deliver simple, innovative and effective solutions for their clients.
Today, the company has over 500 professionals across six offices in Singapore, Indonesia, Malaysia, and Australia.