05 Aug 2019
Unearthing Jakarta's Smart City Journey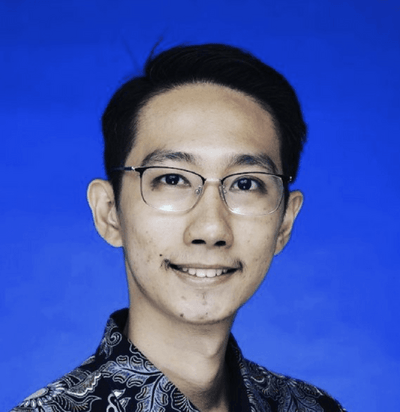 Jakarta's online suggestion box kickstarted a smart city journey like no other. Ahead of his presentation at Cloud Expo Asia Singapore, Jakarta Smart City's head of data and analytics, Juan Intan Kanggrawan, detailed the city's pioneering smart city initiative
It is not easy to find a consensus definition for a smart city. Various aspects, elements and emphases can be considered and argued.
In every country and city, there are unique contextual issues, problem statements, priorities and historical backgrounds. All of these factors play a significant role in shaping the definition, vision, planning and development of the smart city itself.
At the minimum level, smart cities leverage technology – ideally and usually the latest technology – to make concrete improvements at the city-scale.
Jakarta's smart city in Indonesia has 6 key pillars that map on to its key priorities: A smart environment, smart mobility, smart economy, smart people, smart government, smart living.
Humble beginnings
In 2015, Jakarta's smart city efforts started humbly with a simple citizen suggestion system which utilised SMS and Blackberry Messenger to provide follow-up actions to numerous citizen complaints.
Very soon, the team realised that this process could be improved significantly by leveraging other technologies. It was then that Jakarta's smart city journey truly began.
The citizen complaint management system is the kernel at Jakarta Smart City. But gradually, we have leveraged more sophisticated and robust technologies.
First, we implemented a server for tabulation and basic data analysis. Next, we organised a Hackathon to explore concrete ideas provided by our fellow citizens. Then, we worked with the local start-up ecosystem to develop public applications that could be downloaded and used by everyone with mobile phone and internet access.
We then built a command centre and monitoring system capable of monitoring all complaints on a big-screen in real-time and evaluated the performance of government officials by the time it took for them to complete or handle citizen requests.
Lastly, we implemented and developed a big data analytics platform to support our descriptive, predictive, and prescriptive analytics efforts.
As of 2019, our solutions, services and technologies encompass: A command centre for real-time operation monitoring; a citizen relationship management system; 24 hour live CCTV; an open data portal; an open Jakarta financial/budgeting allocation website; a flood warning & monitoring system; a food commodities live monitoring portal; API Jakarta, that encourages developers to build applications; a geospatial regional development planning website; cross-domains consultation for various government agencies; and exploratory research with various institutions.
At Jakarta Smart City, the role of the analytics team is both straightforward and strategic.
Ultimately, we are here 'to make better decisions, faster'. When you consider that numerous government officials come from diverse and non-technical backgrounds, technology, modelling, and complex analytics techniques are secondary. Hence, the key emphasis should always be on producing concrete recommendations that have a direct impact on the ground.
At Jakarta Smart City, decision making ranges from operational and day-to-day decisions all the way through to highly-strategic decisions with wide-ranging implications.
An example of an operational decision is how to react in real-time to complaints related to the accumulation of waste in certain regions. Thanks to our smart infrastructure, on an hourly basis we can assist in troubleshooting the root-cause (e.g. the road is too narrow and hence garbage truck can't enter) and request a field operation team to resolve the issue.
A strategic decision might involve analysing the impact of integrated multi-modal transportation (e.g. Mass Rapid Transport (MRT), light rail, public buses, ride-hailing services, bicycles) and trying to answer key questions relating to their mid to long-term integration: Are there any redundant routes? Can we make cost and prices more efficient? Can we predict citizens' future strategic meeting points? These are all questions data helps us to answer.
Making implementation a success
Like any other city or organisation, there are always challenges in driving and implementing analytics – and like in industry, the challenges are cultural, structural and technological.
Firstly, from a cultural perspective, it is not easy to drive a data-driven culture. There are always employees or departments that prefer to rely on experience and intuition when making decisions. It takes time to encourage them to explore the data, conduct initial analyses, and make basic recommendation off the back of them.
Typically, I will identify and engage with the teams and departments that are more open and that have more available data. Once benefits are demonstrated, it's easier for me to get buy-in from others.
From a structural perspective, there is no direct authority from the analytics team towards other departments. Fundamentally, we are not in a position to give direct commands.
However, that is both a challenge and an opportunity. The art of persuasion and relationship-building are highly critical in this phase and it is important to build win-win/collaborative working relationships with other departments. Even if part of the job of the analytics team is to monitor others' performance, it is important to execute it in a constructive manner.
From a technological perspective, data cleanliness and accessibility is our greatest challenge.
Unsurprisingly, data is almost always dirty and stored in silos. In order to tackle this, I have formulated a short, mid, and long term plan. In the short term, we will use interim techniques to clean the data and consolidate it into a staging layer.
In the long term, we are planning to introduce a Jakarta-scale data-hub and platform that will consolidate data from numerous agencies. To achieve this long-term goal, every legal, structural, resource and technological requirement must be identified.
Looking forward
Looking into the future, we are ultimately striving towards smart city 4.0. Again, the exact definition of this is debatable. But at the very least, we want to arrive at a situation where our citizens are not just consuming information or giving complaints.
We want our citizens to bring more value and contribute to the functioning of our city. In essence, we want our city to be "co-creators?", working together with the government, enterprises, universities and research institutions. We are currently putting a lot of effort in to establishing a partnership framework and executing it in a rigorous manner, especially potential partnerships with start-ups.
Secondly, we want to properly harness the unrivalled power of AI. We have explored various AI solutions from both big global technology companies and local start-ups. For us, the promising use cases for AI are facial recognition and high-fidelity video analytics for transportation.
When it comes to these technologies, we are still in the exploratory and evaluation phase. The key is to not simply be attracted to the latest technology: We want to ensure that it will integrate with our existing infrastructure and bring real benefits to the citizens of Jakarta.
Get free ticket to attend Juan Intan Kanggrawan's speaking session now!