CMI Continues to Explore Energy Conservation and Emission Reduction, Constructing Green Data Center, Striving to Peak Carbon Emissions and Achieve Carbon Neutrality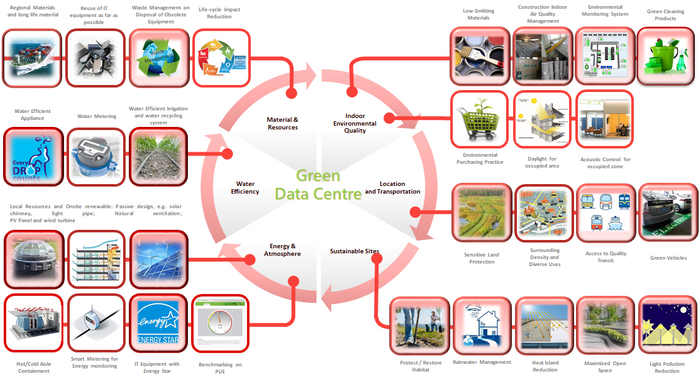 China Mobile International Limited (CMI) continuously explores an energy conservation and emission reduction path, constructing green data centers. In 2020, CMI Global Network Center (GNC), located in Hong Kong, has reduced carbon emissions over 1.53m kg and saved electricity consumption over 3.06m kilowatt hours. The Data Centers under construction will adopt new technologies to achieve lower level of PUE, striving to peak carbon emissions and achieve carbon neutrality.
In 2020, the Chinese government announced its aim to reach a peak in carbon dioxide emissions before 2030 and carbon neutrality before 2060, demonstrating China's responsibility for and commitment to global sustainable development. However, with the rapid evolution of information and communication technologies, energy consumption of base stations and large data centers is growing at an alarming rate, and the ICT industry is facing continuous pressure of the carbon emissions brought by its own operation. The State Council of PRC issued a circular on Feb 22, 2021, urging efforts to build an economic system featuring green, low-carbon and circular development, and to promote an overall green transformation of the economy and society, improving national capability of promoting green, low-carbon and circular development.
In response to the "online, intelligent, and cloudification" trends, CMI continually builds global network infrastructure of "cable systems, PoPs, and data centers". CMI currently has 70+ terrestrial and submarine cable resources worldwide, with a total international transmission bandwidth of over 97T, and a total of 180 POPs. Also, CMI has 4 own data centers in the world, including the GNC in Hong Kong, China, which was opened in November 2014, the Singapore data center in the Asia-Pacific region, which was opened in July 2019, and the London data center in the United Kingdom and the Frankfurt data center in Germany were opened in December 2019 and February 2021, respectively. With Hong Kong, China as its launchpad, CMI has significantly accelerated global IDC development, creating a strong network for data center cloudification.
CMI insists on green development and operates green data centers. At the beginning of the construction of each data center, the priority is given to energy saving and emission reduction. Firstly, our data centers are adopting high efficiency and low carbon intelligent technology with higher temperature and AC direct supply power distribution architecture. A data center with capability of loading 200,000 servers can reduce electricity consumption up to 120m kilowatt hours per year. Secondly, the data center is equipped with a series of intelligent IoT technologies including intelligent temperature and humidity sensor, intelligent air sensing, intelligent lighting control with motion sensor, intelligent door control, intelligent server racks, intelligent cleaning. More than 100,000 nodes in the whole data center realize intelligent collection and intelligent sensing, reducing data center cooling load and carbon emission.
In operation, the data center is constructing AI platform to adjust each unit to achieve the best operating condition. The data center is equipped with AI system using machine learning algorithms, data model training, AI neural network analysis etc., to help analyzing IT load, data room temperature and humidity, outdoor temperature and humidity monitoring data in real time, which can timely adjust the operating parameters of the air conditioner, the exhaust fan, the central chillers water temperature, and the chiller pipeline valve, to reduce the energy consumption of the air conditioning system.
In the future, CMI will continue to adopt new technologies for achieving energy conservation and emission reduction. Through exploring how renewable energy could be used around the data center including plants irrigation, pest control, CMI aims to increase the coverage of afforested areas exceeding 20% of the whole area and oxygen emissions. We will also enhance the Intelligent and Cloudification of data centers, through employing robots and non-contact lifts. Meanwhile, we will actively participate in energy conservation projects organized by the government and NDPB and cooperate with eco-friendly suppliers.
CMI will earnestly fulfilled our economic, social and environmental responsibilities, continue to pursue green development, thereby contributing to the building of a better and sustainable community with a shared future for mankind.