03 Aug 2022
Optimize Your Hybrid Multicloud for Speed & Agility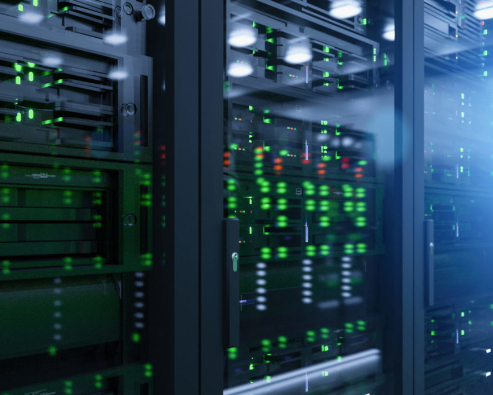 Early adopter organizations of public clouds, such as Amazon Web Services, Google Cloud and Microsoft Azure, have led the market in demonstrating the benefits of utility computing. Its advantages, ranging from rapid on-demand provisioning of highly scalable services to flexible pay-per-use pricing models that eliminated the need for large, upfront infrastructure investments, have boosted cloud adoption among companies of all sizes. Mobility, remote working and collaboration requirements in today's expanding digital economy continue to drive sustained demand for cloud services.
According to Equinix's 2022 Global Tech Trends Survey, an overwhelming 81% of Asia-Pacific (APAC) digital leaders consider migrating IT infrastructure to the cloud to be a priority for their organization's technology strategy. Further, 75% of APAC respondents are planning to move more functions, including business-critical applications, productivity tools and IaaS systems, to the cloud.
New technologies and cost implications impact cloud strategies
As organizations evaluate their cloud strategies, many are discovering the drawbacks of relying solely on traditional siloed public or private clouds, alongside the myriad of benefits of adopting hybrid multicloud models.
Confronting many growing organizations are increasingly complex public cloud pricing models and offerings, which negatively impact cost efficiencies as their businesses scale. Industry watcher Andreessen Horowitz Capital Management commented in a recent report that companies would be "crazy" to stay on in public clouds, given their potential long-term cost implications.
At the same time, more best-of-breed solutions are being launched in the market to advance digital business capabilities, such as AI, edge computing and Internet of Things. As a result, more organizations are weighing the strategic advantage of adopting multiple cutting-edge cloud technologies to achieve performance goals, against staying locked in to a single cloud service provider.
On top of these, organizations are under increasing scrutiny to ensure compliance with evolving global data privacy and residency regulations, manage security-sensitive workloads, and mitigate global security risks associated with public clouds.
Given these considerations, it is not surprising that the Global Tech Trends Survey also found that hybrid cloud deployments are the most common approach harnessed by IT decision-makers globally. Amongst the regions, APAC reported the highest level of penetration at 42%.
The value of bare metal solutions is gaining traction amongst enterprises. According to the Global Tech Trends Survey, 35% of digital leaders plan to implement a bare metal model to support digital expansion.
As bare metal facilitates connectivity to one or more clouds, to colocated assets or to the internet, organizations can leverage Equinix Metal to deploy and scale their preferred infrastructure with agility and confidence. Storage, hybrid cloud, hyperconverged and other specialty hardware vendors can also leverage a managed-appliance-as-a-service capability on Equinix Metal to meet their customers' preferences for fully operated, on-demand solutions.
The seamless integration of Equinix Metal with Equinix Fabric ensures that enterprises can easily implement hybrid multicloud architectures on dedicated bare metal infrastructure, instantly and securely. Its low latency, private interconnection brings together 10,000 counterparties and all major cloud and SaaS platforms.
Equinix, the world's leading digital infrastructure company, provides your enterprise with best-of-breed solutions and expertise to drive agility, flexibility and operational efficiencies.