24 May 2018
Solace Launches Free Production-Ready Version of its Industry-Leading Message Broker, Says Replay is Coming Soon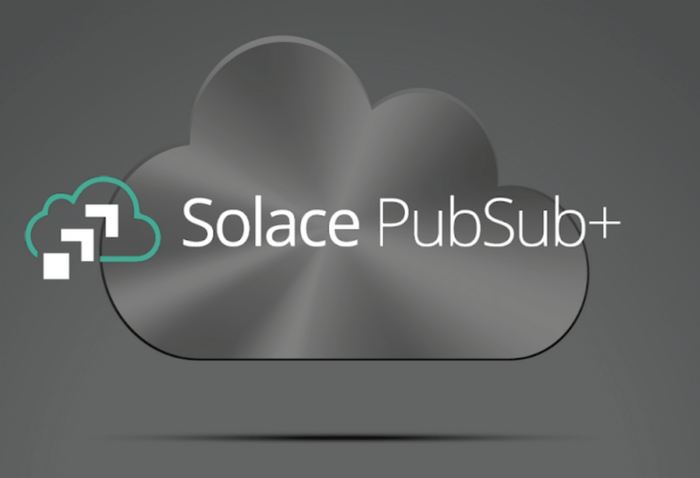 The feature-rich version of its messaging middleware technology includes high availability, robust disaster recovery, and enterprise-grade security
OTTAWA, Ontario, May 24, 2018 – Solace announced today a free version of its popular messaging middleware technology and plans to soon release a new replay functionality. Reiterating the company's commitment to exposing open protocols such as REST, AMQP, and MQTT native to the message broker without gateways, and supporting open source APIs to help developers avoid lock-in at all levels, both announcements are designed to shake up an industry that has seen lower-grade open source solutions as the default.
Reflecting on the decision to release the new version of its message broker, Solace's COO Denis King noted the free version is "literally the exact same product as our Enterprise edition, but it's limited to a reduced number of connections and it's rate-limited to 10,000 messages/second."
Solace has also unified its suite of message broker products under the name Solace PubSub+ to more clearly state its functionality and value. As announced during their launch webinar, Solace PubSub+ is the only message broker that enables publish/subscribe messaging plus request/reply messaging plus message queueing plus streaming. The new platform name also highlights the fact that the three deployment options (software, appliances and as a service) are fully interoperable and offer seamless event-driven communications across cloud and on-premises environments. Additional updates include:
Solace HybridEdge: Based on the open source Apache Camel framework, Solace HybridEdge lets developers easily connect Solace PubSub+ message brokers with their legacy messaging and data movement technologies (such as ESBs, JMS brokers and database connectors) using open source Camel connectors. That means companies can easily use PubSub+ to meet the needs of new applications or microservices, either in the cloud or on-premises, without touching elements of their existing application infrastructure that meet their needs or would be prohibitively difficult to replace.
Microservices Gateway: For applications and microservices whose data sharing needs are primarily request/reply interactions best handled with RESTful HTTP calls, Solace has added support for all HTTP methods (e.g. GET, PUT, POST, DELETE, etc.) so REST clients can communicate with other systems through PubSub+ message brokers. Using PubSub+ as a broker for REST interactions lets developers leverage both request/reply and publish/subscribe in their event-driven architectures, allows RESTful service requests to be handled by non-HTTP service providers, and enables asynchronous REST interactions to buffer messages and let other authorized systems tap into the flow of data being exchanged.
"Making our software available for free and letting developers easily integrate it with legacy assets using open source connectors and REST calls is going to change everything for legions of developers who thought open source messaging was their only option," said Les Rechan, CEO, Solace. "Our unique technology is a one-stop-shop that can meet all their messaging and streaming needs, has been proven in the world's most demanding use cases, and is poised to enable the shift to event-driven everything that is already underway."
Additionally, Solace's managed service offering, PubSub+ Cloud, has wrapped up a successful six-month beta program and is now generally available. Solace PubSub+ Cloud lets developers building cloud-based applications and microservices very easily use Solace's enterprise-grade messaging to link their systems across hybrid and multi-cloud systems without installing, maintaining and upgrading any messaging software. During its beta period, Solace PubSub+ Cloud was named "Best Innovation in Communications Development" as part of the 2018 DEVIES Awards, the world's largest development technology awards competition.
Solace PubSub+ Cloud is available in all regions of Amazon Web Services today and will be available in Microsoft Azure and Google Cloud Platform later this year.
Here are a few quotes from those who have experienced the power of Solace PubSub+ Cloud:
Jeff Shukis, the Vice President of Engineering and Technical Operations at VoiceBase, said "We've been using Solace PubSub+ Cloud since the early Beta days. We were initially amazed at how fast it was to start up services and we're now seeing continuous improvements in the features and functionality that make it much more robust and easy to use."
Balraj Bassi, co-founder of Tradefeedr, said "Data integration (the ingestion, cleansing and storage of massive amounts of structured data from different systems into a single query-able set) is a necessary first step before being able to do any meaningful machine learning in financial markets. This demands a high-performance, enterprise-grade messaging solution that is on demand in all the major public clouds, supports multiple protocols and is able to transfer massive amounts of data securely between our data centres and those of our clients. Solace PubSub+ Cloud rounds out Solace's world-class suite and we're excited by its potential."
Jim Carr, President and CEO of Carr Astronautics Corporation, said "We picked Solace as our partner because of our experience working with them and their messaging products on the GOES-R program. Their Solace PubSub+ Cloud messaging product provides us with the fast, reliable, scalable, and flexible solution we need for our WxLiveStream product that services commercial and government weather data users requiring low latency and high reliability."
The announcements are accompanied by a refresh of the company's brand, which was developed around the idea that Solace enables innovators – from CIOs to architects and developers – to drive digital transformation through event-driven architecture and thinking.
"Solace PubSub+ is a game-changer for any company looking to adopt event-driven architecture across the hybrid cloud," said Shawn McAllister, CTO, Solace. "The ability to spin up PubSub+ message brokers in the cloud in mere minutes lets developers focus on building awesome applications, frees architects to migrate and scale applications between and across clouds as they see fit with no fear of lock-in, and lets CIOs effectively outsource the operation of their messaging infrastructure to the world's foremost experts."
###
About Solace
Solace's smart data movement technologies use open APIs and protocols to rapidly and reliably route information between applications, devices and people across clouds. Elite enterprises and high-growth startups around the world use Solace to modernize legacy applications and successfully pursue analytics, hybrid cloud and Internet of Things strategies. Learn more at https://solace.com.